Welcome

to INTOstudios!
android game & application development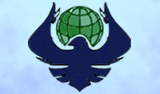 We are a small group dedicated to android game & application development. Android emerged to a powerful platform, offering strong processors, hardware accelerated OpenGL ES (2.0), persistent internet connection, touchscreens and developer friendly SDKs with Java, C++ and C language support.

Math

Jumper

MathJumper is a platform scrolling survival game.

To reach the next platform, you have to solve mathematical equations by drawing the solution on screen. The game is lost if the character reaches the bottom of your display but beware, it gets more challenging over time!